Hi all, I built this site specifically to show off my pixel art models of computer game characters that I would like to see in any of the Voxel type games out on the market like 'Minecraft' or 'Total Miner'.
I regularly post my models at
/www.minecraftforum.net
and
http://totalminerforums.com/
, but because I have a big ego, I decided to fill a whole website with my mini creations.
Each image is also a link to a full 3d model of that character. I built these models using an ios app called 'Voxel Pixel'. Fortunately the app also gives you the option of uploading your models to a full 3d gallery, where viewers can rotate and zoom each model, to view them from every angle, pretty cool eh!
To read a small explination of each model along with full sized images, just click the gallery button at the top of this page.
 Walking Fella
Here is a link to this video,just until it encodes.walkingdude1.mov
Walking Spider
I made this using some 3d rendering and animation software.
Latest model, Fully Textured Troll
Total Miner poster,
If you own an xbox 360 in America, you will be seeing an image similar to this on your screens soon.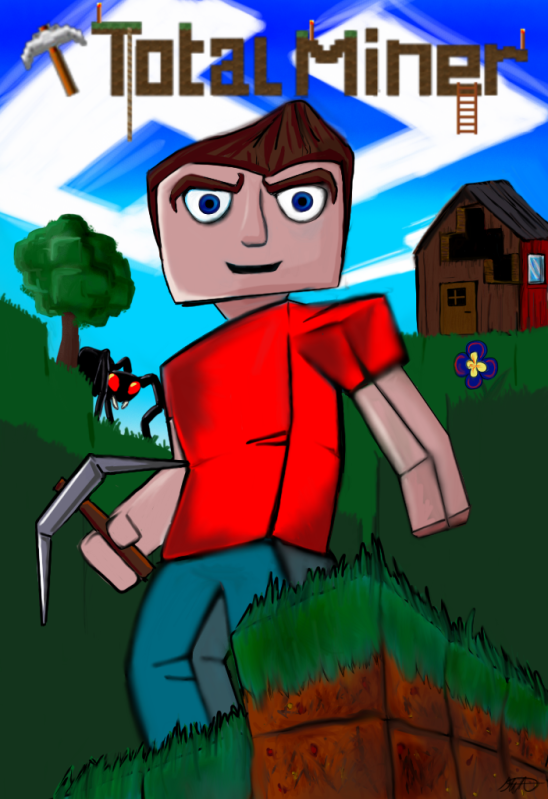 And now you will know who drew it :)
Dwarf Models
My favorite characters to build are dwarfs. I love Sword and Sourcery games and my favorite characters are always the dwarvish ones.
 Various Baddies
 Mythic Mobs
 All Creatures Great and Small
My Total Miner texture submision
 Second attempt
 Red Mars
 Full Colour
And here is a 100 pixel wall picture
l painting.
Feel free to make a donation, it will all go to updating my software and hardware.